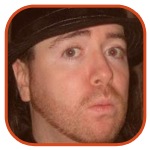 Posted by Adrien Griffin Categories: NHL, Rumors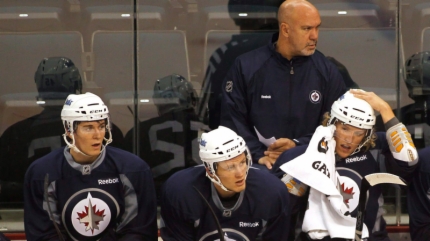 To say the geographical situation in the NHL is less than desirable would be an understatement. With the move of the Atlanta Thrashers to Winnipeg (to play as the Winnipeg Jets) means that the Jets will have some of the most arduous travel schedule in history, but NHL Commissioner Gary Bettman thinks he has a solution to the problem, and he'll spend the next two and a half months reviewing the situation.
Click to continue reading NHL realignment to come next season?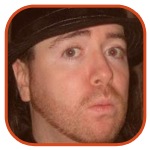 Posted by Adrien Griffin Categories: Athletes, MLB, Rumors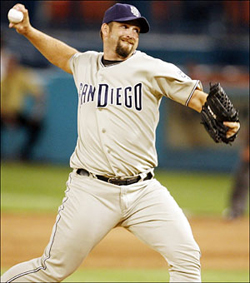 When the MLB non-waiver trade deadline passes, virtually every player in the league is put on waivers. Most of them go unnoticed as players get through or teams pull players back into the fold. However, reports that the San Francisco Giants have claimed San Diego Padres closer Heath Bell is making headlines all over the blogosphere. The Giants and Padres now have two days to complete a trade, or else Bell will be forced to play out the rest of the season in a Padres uniform.
Click to continue reading San Francisco Giants claim Heath Bell on waivers from San Diego Padres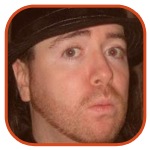 Posted by Adrien Griffin Categories: Athletes, NHL, Rumors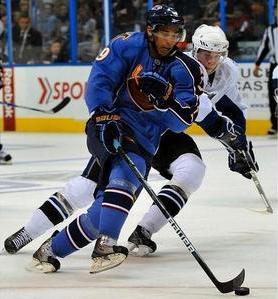 As the Winnipeg Jets continue to sort out the many issues facing them before returning to the ice this fall, one of the more publicized issues revolves around Evander Kane and his wearing of the number nine. That's the same number that former Winnipeg Jet and Hockey Hall of Fame member Bobby Hull wore and was retired by the first incarnation of the Jets. While technically that history now belongs to the Phoenix Coyotes franchise, many think it's wrong for Kane to wear the iconic number.
Click to continue reading Evander Kane and the number nine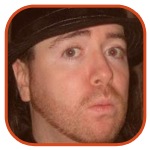 Posted by Adrien Griffin Categories: Athletes, MLB, Rumors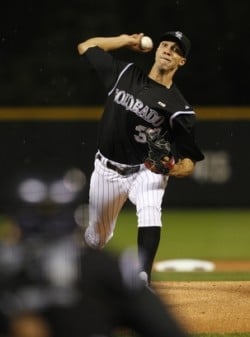 Trade discussions are popping up all over the place with the MLB non-waiver trade deadline fast approaching, and one of the top names circling those discussions is that of Ubaldo Jimenez, the hard-throwing righty with the Colorado Rockies. The Rockies don't look to be going anywhere this season and shopping Jimenez around may land them a few solid pieces toward a rebuild or at least a restructuring of the lineup for the next few years.
Click to continue reading Ubaldo Jimenez Topping MLB Trade Talks

Posted by Dennis Velasco Categories: Athletes, Front Office, MLB, Rumors, Trades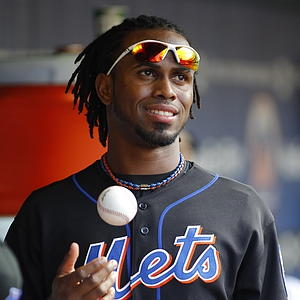 It's been a while, but EndScore Report is back! However, the question to ask is whether or not Jose Reyes will be back with the New York Mets, both after the MLB trade deadline or after the season. This edition was recorded on July 6th, but the content still holds strong, such as speaking on the possibilities of where Reyes will call home in the immediate and long-term future. For example, can he eventually replace Derek Jeter and take over as the shortstop for the New York Yankees? It's a hot topic among Mets fans since Reyes has been playing out of his mind thus far this season. LISTEN to what Chris has to say about the best player on his favorite team.
Thanks for your support and make sure you LIKE our Facebook page!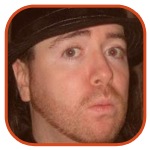 Posted by Adrien Griffin Categories: Athletes, Front Office, MLB, Rumors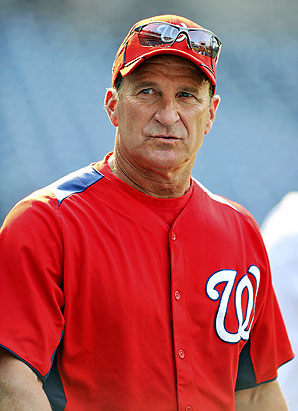 A managerial change in professional sports usually grabs headlines for a day or so before things return to normal, especially in-season. But the situation developing with former Washington Nationals manager Jim Riggleman walking out on his team after they won a game on Thursday night has continued to pique interests nationwide. Riggleman cites a lack of respect as baseball's lowest-paid manager as one reason why he chose to relieve himself as the skipper and leave.
Click to continue reading Jim Riggleman's reasons continue to intrigue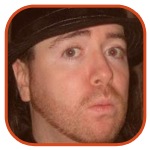 Posted by Adrien Griffin Categories: News, NHL, Rumors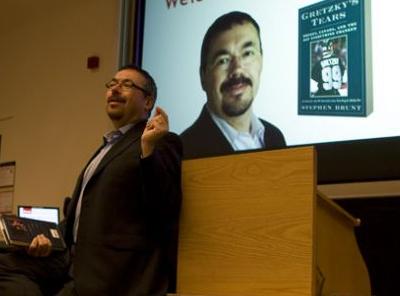 With a sudden yet staggering announcement, it seems that the Atlanta Thrashers have finally found new ownership. Except those owners happen to be True North Sports and Entertainment – a company who already owns the AHL's Manitoba Moose and the MTS Centre arena. Stephen Brunt, who broke the news Thursday night, has already taken significant heat for doing his job because, as expected, nobody would allow such ground-breaking news to just take off.
Click to continue reading Stephen Brunt announces sale and move of Atlanta Thrashers to Winnipeg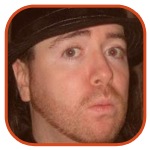 Posted by Adrien Griffin Categories: NHL, Rumors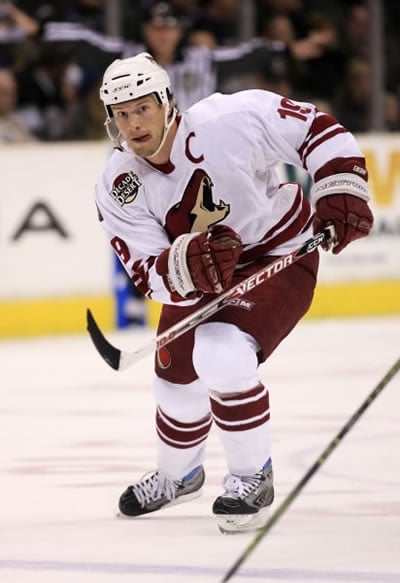 Both co-hosts on Hockey Central at Noon, a Toronto-based radio program, have claimed that numerous sources confirmed with them that the NHL would announce a move for the Phoenix Coyotes organization back to Winnipeg. Former NHL tough guy Nick Kypreos and former NHL general manager Doug MacLean both have very credible names among sports media and the fact that both have independently heard the same rumors lends a lot of weight to the claims.
Click to continue reading Rumors sending Phoenix Coyotes back to Winnipeg?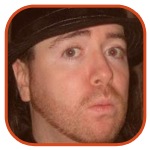 Posted by Adrien Griffin Categories: Athletes, MLB, Rumors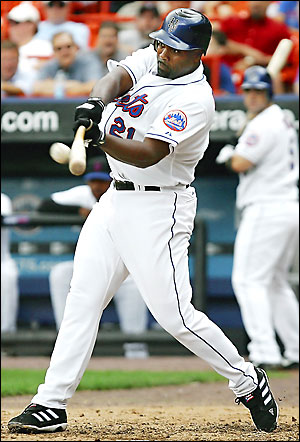 Reports are surfacing that Carlos Delgado will officially announce his retirement on Wednesday. It seems like this is the last, inevitable move in what has been a very successful 17-year major league career spent mostly with the Toronto Blue Jays; from 1993-2004, before playing for the Florida Marlins for a season and then the New York Mets from 2006-2009. Injuries have plagued his return to baseball ever since, prompting the slugger's ultimate announcement.
Click to continue reading Carlos Delgado reportedly to hang them up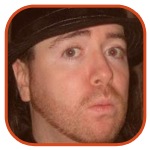 Posted by Adrien Griffin Categories: Athletes, NHL, Rumors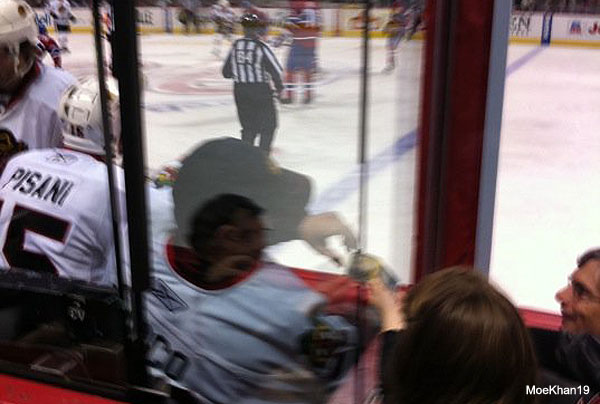 Despite not having played in a game since March 17, Chicago Blackhawks goalie Marty Turco is making headlines. Turco is under investigation for allegedly wagering on Tuesday night's Blackhawks game against the Montreal Canadiens while on the bench. A Habs fan called into a Montreal-based radio show to talk about how he and Turco made several bets about how the game would end up. After losing 2-1 in overtime, Turco paid up in several Canadian bills.
Click to continue reading Marty Turco allegedly wagers with fan during game
© Gear Live Media, LLC. 2007 – User-posted content, unless source is quoted, is licensed under a Creative Commons Public Domain License. Gear Live graphics, logos, designs, page headers, button icons, videos, articles, blogs, forums, scripts and other service names are the trademarks of Gear Live Inc.